ChatGPT in your inbox
Reply to any emails in seconds using a brand new GPT-3.5 powered AI extension. Use for free!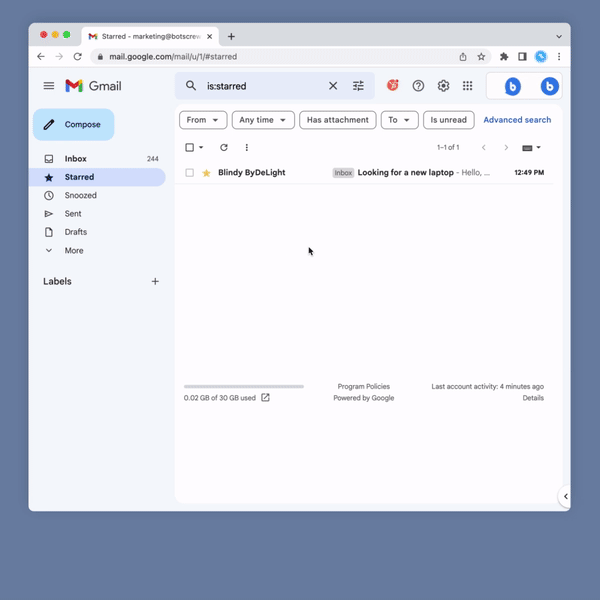 HOW IT WORKS
Use the power of GPT-3.5 for emails
Heard of ChatGPT? You can now make use of it in your mailbox, CRM or ticket management system. Legendary Email will craft a response in seconds based on the context – all you need to do is hit "send".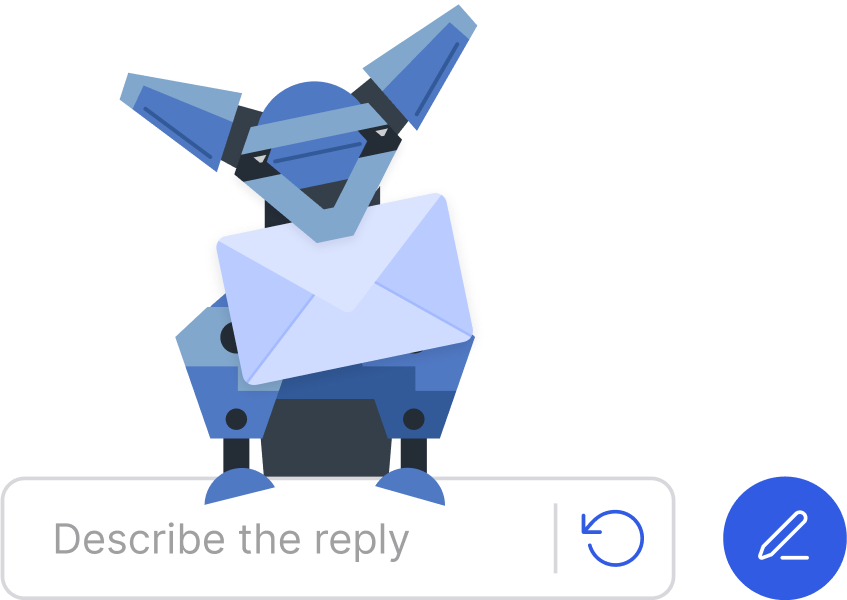 FAQ
How to get started with Legendary Email
How can I get access to the solution?
Once you fill out the form, our onboarding team will start preparing everything for your new account. At the meeting, we'll quickly introduce you to the solution and clarify whether you need to get your own Knowledge Base integrated, so you could get started faster. Then, you'll receive access and will be free to explore it self-paced.
Do I need to pay for installation?
No, the set-up is completely free.
Do I need to pay for use?
No, the use of the solution is completely free.
How long does it take to set-up?
Literally 5 min if you are using Chrome browser and Gmail setup. Up to one business day if you are using a different setup.