Build a
WhatsApp

chatbot

for free

Automation on WhatsApp made simple: deal with any amount of chats using a conversational AI platform. Powered by:

✔️ Integrations: CRM, Helpdesk, and other tools;

✔️ Triggered messages like order confirmations, reminders, and shipping updates;

✔️ Promotional broadcasts on the scale;

✔️ Intelligent conversational flows for any incoming messages.

Book a pass for personal onboarding & get a 14-day free trial to build your first chatbot!
Heard the news?
WhatsApp API is open for all businesses...
...and that means even small shops can sign up and try automation features!
However, to get the most out of it, you'll need a conversational platform. It's like a one-touchpoint for all of your tools that will help you automate support and at the same time, provide relevant, data-based replies to your customers. Like, where's my order?
A chatbot will respond immediately 24/7 on WhatsApp to any types of incoming messages: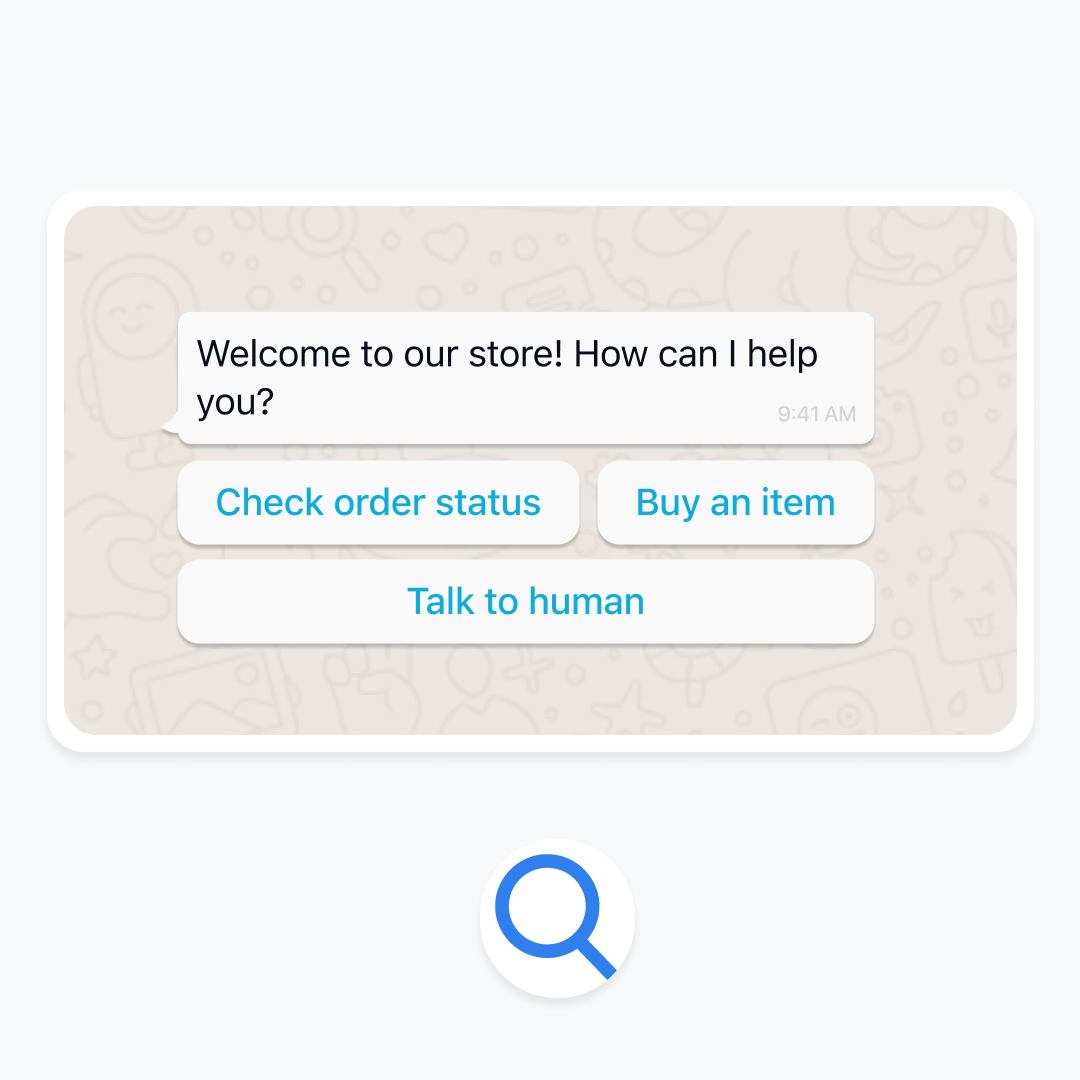 Welcome Visitors with Interactive Business Messages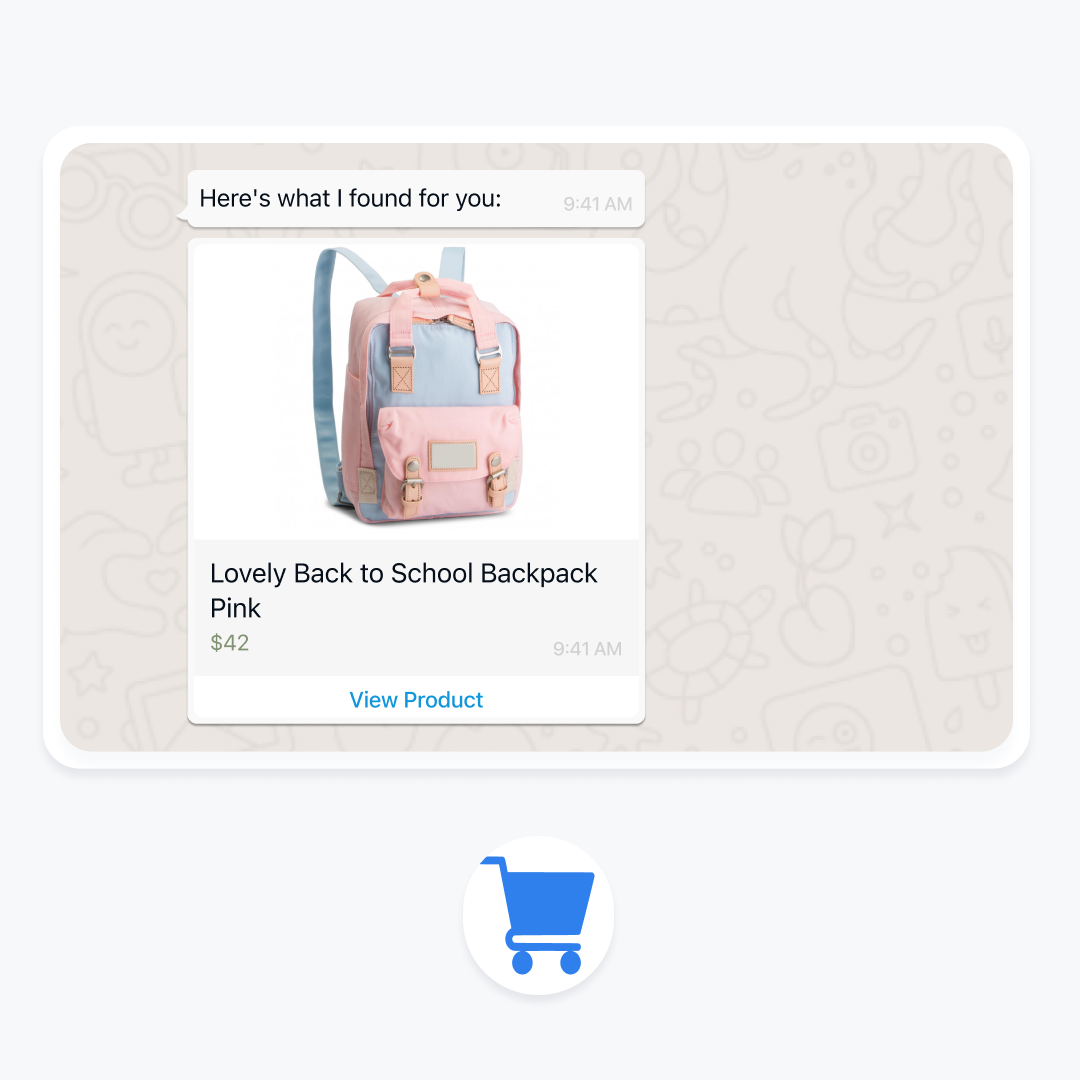 Help Potential Buyers to Make a Better Choice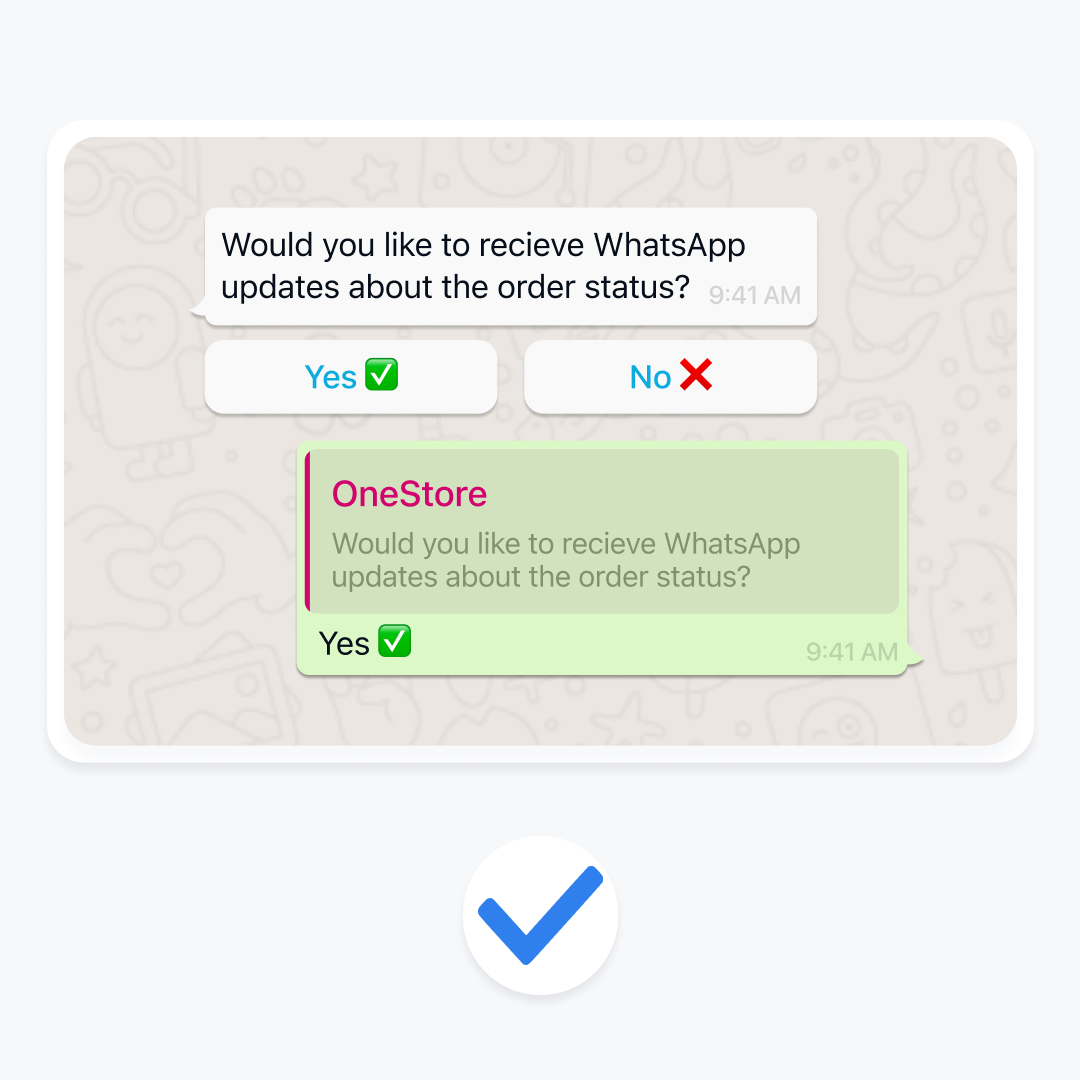 Keep Customers Informed 24/7
Ready to build a chatbot?
Meet the most flexible WhatsApp Chatbot Platform
Why flexible? You can build advanced AI bots, add custom features, and integrate with any tools you use. The freedom is yours. What's more, you can make a chatbot run on other channels – website, Instagram, Facebook, SMS, and more.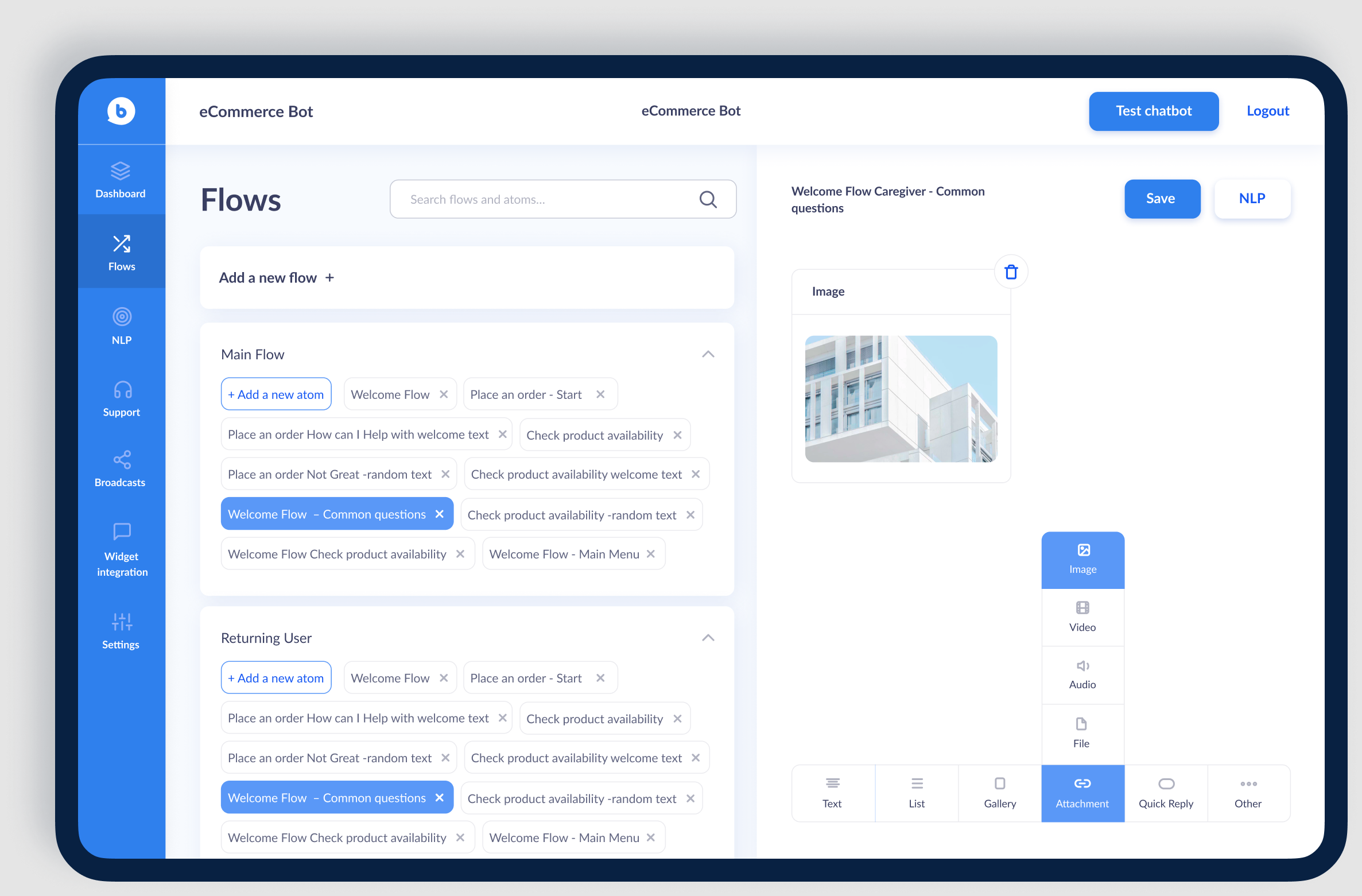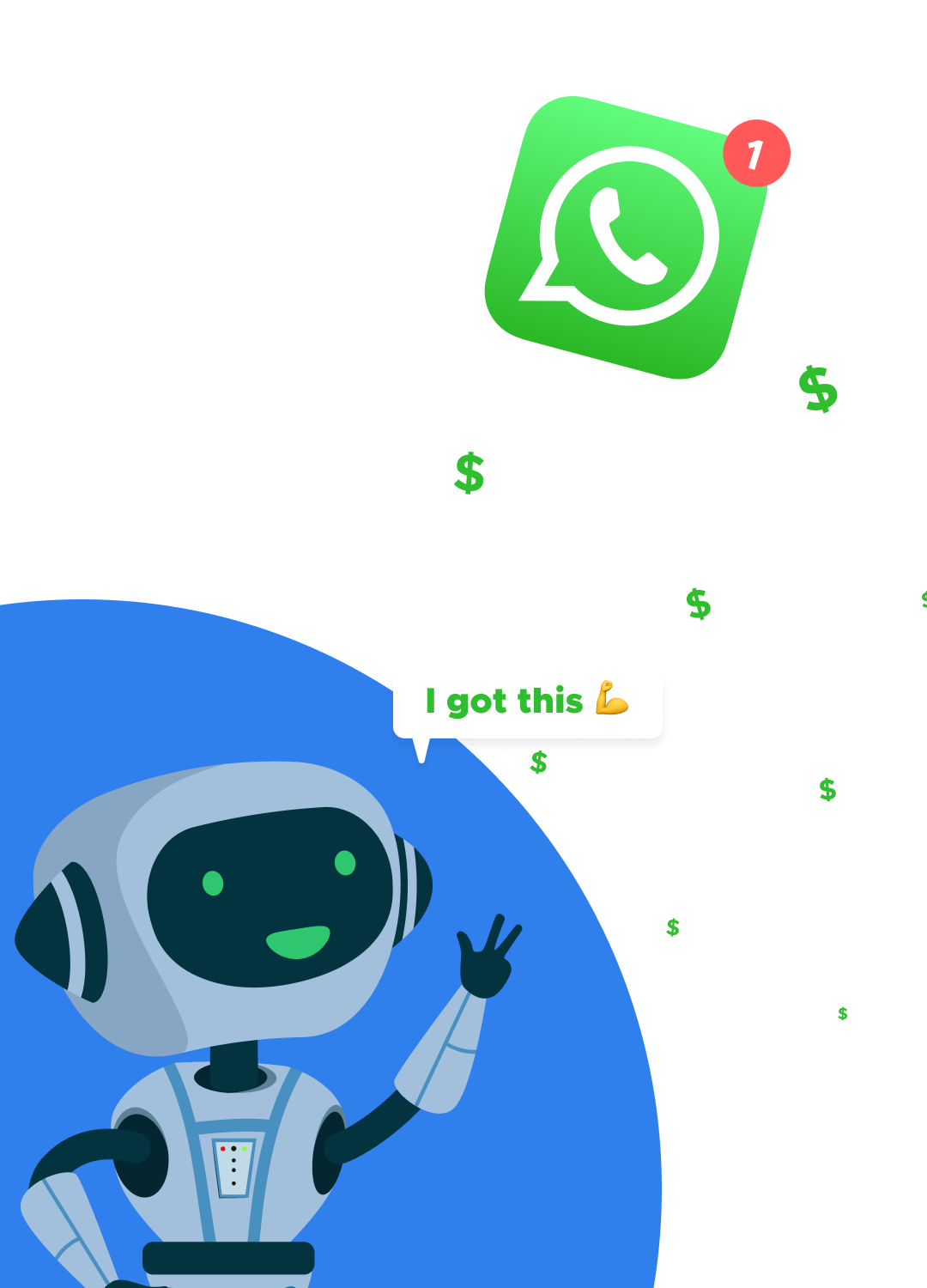 "The adjustability of the platform is something that stands out. We've connected all our systems with the chatbot to have a smooth data flow. The team fully guides you through the process and makes sure you succeed."
Olga Maximova

We understood that we need a very specific chatbot, many will have to dive into various details. That's why we needed the chatbot company to be ready to delve into our business, to listen to what we do. And not to offer a solution they make for others – because we are not a typical e-commerce store.
Nadiya Vrublevska
50
%
Support Queries Automated
WhatsApp chatbot results
From 4 minutes to 0 seconds wait time in chat
Our client is the international leading supplier of commercial equipment in Europe. With 1000 employees on board, they offer more than 25.000 products and count more than 350.000 global customers in 180 countries so far. Here's how they deal with an increasing number of customer requests.
Lets get in touch!
Start building your chatbot
Pick a time & we'll help you get on board to take off with your smart WhatsApp chatbot.
FAQ
How to get started with WhatsApp chatbot
How can I get access to the platform?
Once you book a meeting with us, our onboarding team will start preparing everything for your new account. At the meeting, we'll quickly introduce you to the platform tailored to your request, so you could get started faster. Then, you'll receive the account and will be free to explore it self-paced.
Is WhatsApp chatbot free?
Creating a WhatsApp chatbot is free. Meta doesn't charge anything for using its API. However, you'll need to pay for the messages sent (see more details here) and for using the conversational platform. Now, you can use a 14-day trial to check out what a chatbot can do and build your own for free.
Is a conversational platform easy to use?
Yes! It has a drag-n-drop builder for your conversational flows, a live chat tab where customer support can reply on spot, a training tab where you can teach your chatbot to improve the quality of answers. You can explore all of that self-paced.
How do I build a chatbot?
We'll show you the steps on our onboarding call! Don't worry, we will help you get started.
Can you help me build a smart chatbot?
Absolutely! We'll guide you on the demo period and help you build your first AI-powered chatbot.
What happens after the trial is over?
After 14 days, we will follow up with you and decide on the next steps. If you liked the platform and would love to move on with it, we'll gladly help you set it up further and work on improvements. Our team is on your side!